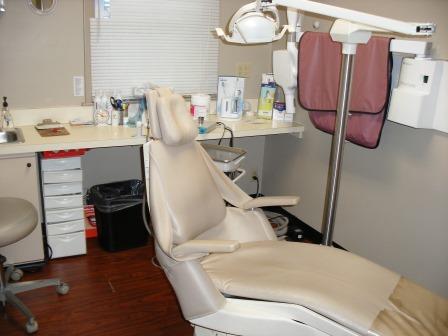 Listing #1456
Location: Dayton
Type of Practice: General Dentistry
Gross Collections: $552,149
Selling Price: $349,500
Type: Practice for Sale
Listing #1456
Status: SOLD

General Information: Affluent General Practice in Dayton Primed for Growth!
Location:  Free Standing Building in Business District With High Road Traffic
Operatories: 5
Office Size: 1,620 square feet
Staff:  2 Assistant, 1 Office, 2 Hygienists, 1 PT Associate
Computerized: Dentrix
Other Information:  Owner doctor is retiring and selling this well-established practice in a prosperous area of Dayton.  There is lots of dentistry to be done in this office and it will have immediate growth!  5 operatory practice is in good condition and computerized with Dentrix.  Owner treats 1,500+ active Fee for Service and PPO Patients.  The entire staff, including associate, will stay with practice if the buyer so wishes.  The doctor also owns real estate and will sell the free-standing building at Fair Market Value.