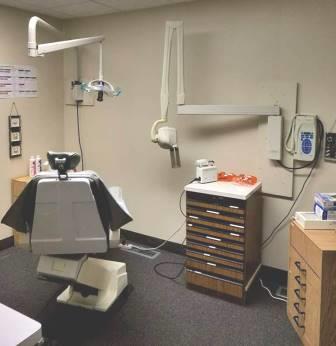 Listing #1465
Location: Cleveland, Old Brooklyn
Type: Building & Equipment for Lease
Lease Price: Negotiable
Listing #1465
Status: AVAILABLE
General Information: Office Space Available for Rent ~ with Equipment!
Location:  Professional office complex with high road traffic and visibility
Operatories: 3 +  room to expand with 4 additional ops
Other Information:  This office located in the Old Brooklyn area of Cleveland is set up for a dental office and has the equipment and some supplies, but the office is not currently open.  This is a great opportunity for a dentist to do a start-up or establish a satellite office.  There is also an adjoining suite for rent with an additional 4 operatories!