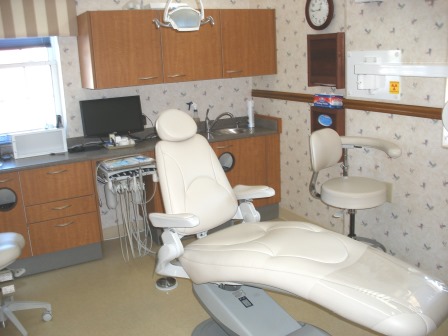 Listing #1482
Location: Western Ohio, Miami County
Type of Practice: General Dentistry
Gross Collections: $417,758
Reduced Selling Price: $299,750
Type: Practice for Sale
Listing #1482
Status: AVAILABLE
General Information: Reduced Price on Miami County Practice with Good Growth Potential!
Location: Free standing building in the growing business district with high traffic and visibility.
Operatories: 5 equipped plus one additional plumbed
Office Size: 3,000 square feet
Staff: 1 Assistant, 1 Office, 1.5 Hygienists
Computerized: EagleSoft Dental
Other Information: Owner doctor is very motivated to sell and has reduced price!  There is room for immediate growth in the practice through expansion of services including implants.  The long-tenured owner is retiring from this general practice in western Ohio. The doctor spends 3 days per week in the office and has collections of over $417,000. The doctor treats approximately 1,500 FFS and PPO patients along with a staff which includes 2 hygienists. There are 5 fully equipped operatories in the office plus an additional plumbed room. Doctor owns the free-standing building and is prefers to lease it with the practice.