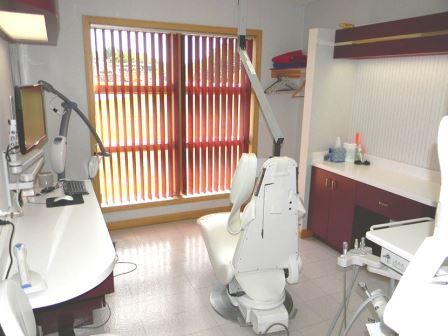 Listing #1485
Location: SW Pennsylvania, East of Pittsburgh
Type of Practice: General Dentistry
Gross Collections: $478,001
Selling Price: $289,900
Type: Practice for Sale
Listing #1485
Status: AVAILABLE
General Information: Brand New Listing! General Practice Just East of Pittsburgh!
Location: Free Standing Building with High Road Traffic and Exposure
Operatories: 6
Office Size: 2,600 square feet
Staff: 1 Assistant, 1 Office and 2.5 Hygienists
Computerized: Softdent
Other Information: Brand New Listing! This productive and well-maintained office is being sold by the retiring owner. Doctor spends 24 clinical hours per week treating 1,870 active patients in this general practice. Doctor has a solid net profit as well! There are 6 operatories in the free-standing building which is in excellent condition. Doctor owns the building and will sell or lease it with the practice.