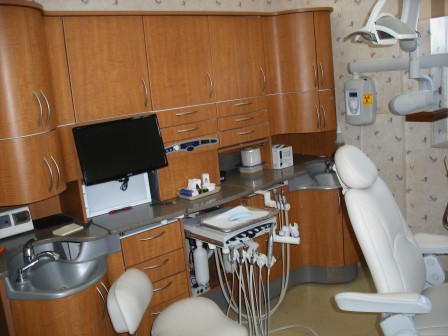 Listing #1512
Location: Miami County, North of Dayton
Type of Practice: General Dentistry
Gross Collections: $418,189
Type: Practice for Sale
Listing #1512
Status: AVAILABLE
General Information: Room for Expansion in Miami County Practice!
Location:  Free standing building in growing business district with ample parking.  High road traffic and visibility.
Operatories: 5 equipped with room for expansion
Office Size: 3,000+ SF
Staff:  1 Office, 1.5 Hygienists, 1,5 EFDAs
Computerized: EagleSoft Dental
Other Information:  Owner doctor is very motivated to sell and retire from this long-established practice.  The practice is located in a suburban business district in Miami County.  Doctor has taken additional time off recently but still has collections of over $400K in 25.5 clinical hours per week.  There is room for growth in the practice by equipping the 6th operatory, expansion of hours and procedures being performed in house.  Staff includes 1.5 Hygienists and 1.5 EFDAs.  The office and all equipment are in excellent condition.