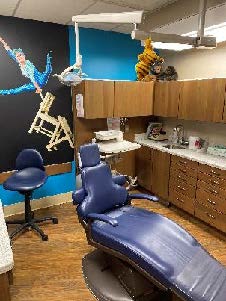 Listing #1570
Location: Columbus
Type of Practice: Pediatric Dentistry
Type: Practice for Sale
Listing #1570
Status: AVAILABLE!
General Information: Pedo Practice in Columbus!
Location:  Professional Office Building
Operatories: 3
Office Size: 1,531 square feet
Staff:  1 Office, 1 Hygienist, 1 Assistant
Computerized: Eagle Soft
Other Information:  Owner doctor is retiring and selling this well-established pediatric practice on the north side of Columbus.  The office is located in a very busy area of a prominent suburb.  Owner doctor rents the 3-operatory office which utilizes Eagle Soft and has paperless charts.