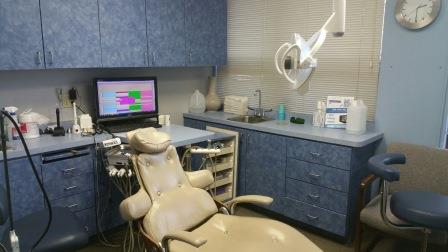 Listing #2063
Location: Cincinnati
Type of Practice: General Dentistry
Collections: $850,000
Type: Associate Position
Listing #2063
Status: AVAILABLE
General Information: Full Time Associate Position Available in Cincinnati
Location:  Professional Office Complex in Suburban Area
Operatories: 4
Active Patients: Approx. 1,300
Other Information:   Owner doctor is looking for a full-time associate to work in this growing practice in NE Cincinnati.  Clinical hours will include 1 evening per week and occasional Saturday mornings.  Active patients are a mixture of Fee-for-Service, PPO and Medicaid.  Associate will be performing all aspects of general dentistry including surgical extractions and endo.  This is a comprehensive, high-tech practice with 3D Cone Beam technology.  Associate must have good clinical skills, a people person and be confident with treatment planning.
The position is available immediately.  There is an ownership opportunity available as well.  Owner plans to expand the already growing practice and will offer a partnership to the right candidate.
Candidates must send current CV to Practice Impact in order to be considered.