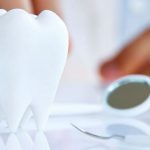 Listing #2066
Location: Eastern Ohio
Type of Practice: General Dentistry
Type: Associate Position
Listing #2066
Status: IMMEDIATE OPENING!

General Information: Associate Position Available in Eastern Ohio
Seeking an Associate Dentist for a growing private practice 45 minutes from the Pittsburgh airport and Akron/Canton airport.
New Graduates, $150,000 salary plus $20,000 sign on Bonus!!! Experienced Dentists $170,000 salary plus $20,000 sign on bonus!!!
We pride our offices with state of the art dental equipment, digital X-rays, a highly trained front office and clinical staff to support all the office and patient needs.
Guaranteed salary with an annual bonus allowance for untapped earnings.
Benefits include; paid licensure, CE's, malpractice, no weekends or major holidays and two weeks' vacation. Looking to fill the position immediately!
Candidates must send current CV to Practice Impact in order to be considered.