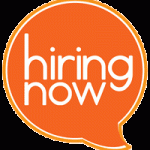 Listing #2067
Location: NW Ohio
Type of Practice: General Dentistry
Gross Collections: $1.M
Type: Associate Position – With Sign On Bonus!
Listing #2067
Status: AVAILABLE
General Information: Associate Position in NW Ohio with Excellent Income Potential and Sign on Bonus!
Location:  NW Ohio
Operatories: 4
Staff: Includes 2 Hygienists
Other Information:   Associate needed in this NW Ohio practice, 4 days per week.  There are 4 treatment rooms in this modern and busy practice.  Associate will perform most aspects of general dentistry in this all Fee for Service Practice which has all digital x-ray system.  There is an opportunity for a future buy-in/partnership or 100% ownership for the right candidate.  Candidates must have at least one year of clinical experience as well as drive, ambition, and a business mindset.
Candidates must send current CV to Practice Impact in order to be considered.