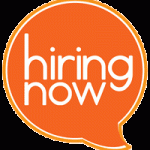 Listing #2069
Location: Columbus – West Side
Type of Practice: General Dentistry
Type: Associate Position
Listing #2069
Status: AVAILABLE

General Information: FT Associate Needed in Columbus Area!
Other Information: FULL TIME associate needed immediately in Columbus area practice. Doctor must be energetic, personable, motivated, quality-oriented and will render all phases of dental treatment.
Practice has state-of-the art equipment including Digital X-rays, Digital Charts, Itero, 3D CT Scan, etc. and experienced support staff.
Doctors with at least 2 years of experience are preferred, but doctor with less experience and excellent skills will also be considered. Associate must have skills in the following procedures: Restorative, Endo, and simple Extractions. Some experience with Implant Placement and Invisalign is also preferred. Owner doctor will be working with associate a few days per week and will act as a mentor.
Compensation package is extremely competitive and can be adjusted based on experience and skills:
Candidates must send current CV to Practice Impact in order to be considered.