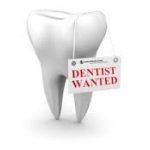 Listing #2072
Location: Central Ohio, Delaware County
Type of Practice: General Dentistry
Gross Collections: $1,000,000
Type: Associate Position
Listing #2072
Status: AVAILABLE
General Information: General Associate Needed in Delaware County!
Operatories: 5
Staff: 2.5 Office, 2 Assistants, 3 Hygienists
Computerized: Soft Dent
Other Information: Associate needed 16-20 hours per week in this busy and productive practice located just north of Columbus in Delaware County. Owner doctor is looking for someone who has experience with implant placement, extractions and enjoys treating children. Compensation is very competitive and is based on collections with a daily minimum to start. There is an opportunity to buy-into this practice for the right candidate.
Candidates must send current CV to Practice Impact in order to be considered.