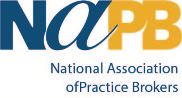 The National Association of Practice Brokers (NAPB) is a specialized and unique organization whose mission is to facilitate the selling or purchasing of dental practices across the United States. As dental practice brokers, we provide full-service dental practice brokering, which means that if you have a dental practice to sell, we can help you every step of the way, or if you want to purchase an established dental practice, we can help you with that as well. Our dental practice brokerage professionals have on average more than 35 years of experience buying and selling dental practices, and transitioning practices and practice owners with ease.
Visit our site today!  http://www.dentalpracticebroker.org/
Ohio Dental Association
Informing, Representing, Serving, the public and the dental profession in Ohio, the Ohio Dental Association represents more than 5,500 dentists statewide. We help Ohio dentists as they help improve the oral health of all Ohioans.
Visit our site today! www.oda.org

Thinking of buying a dental practice? PNC Bank's dedicated Medical-Dental Advisors are able to offer a unique financing option to make your dream a reality. Whether a new or existing practice, PNC Bank has a set of products and services designed to help improve the cash flow of dental practices. Contact Julie Fairbanks at Julie.fairbanks@pnc.com to see how she can make banking easy for you and your practice.
Visit our site today! https://www.pnc.com

For over 30 years, ZBC has worked with more than 1,000 dentists to help them reach their personal, professional and financial goals. We understand the specific needs and operational challenges of your profession. ZBC knows your field in a way that will help you reach your practice potential.
Visit our site today! www.zbco.net

The Brian L. Wetzel Insurance Agency specializes in providing disability, life & business insurance coverage specifically designed to cover your practice loan obligation. Our firm will help you coordinate the loan insurance requirements in a professional & timely manner. We've been providing disability insurance coverage and other financial products to dentists across the United States for more than ten years. The Brian L. Wetzel Agency…. Experienced. Dedicated. Friendly.
Visit our site today! www.brianwetzel.com

Columbus First is committed to understanding the needs of dentist and their practices.  We value the relationship with Practice Impact and the opportunities they bring us.
Visit our site today!  www.columbusfirstbank.com

Paragon Management has been the leading strategic practice management firm in the nation for over twenty years.  We only work with dentists.  We focus on practice growth and profitability.  We will help double your net income in three years.
Visit our website at www.theparagonprogram.com